Ordering Information, Shipping and Handling:
We accept only money orders. Unless otherwise noted, the cost includes shipping and handling to any destination within the 48 states. (Hawaii and Alaska residents please contact the museum for shipping information.)
If there are any questions, please contact NRHS@stpaulmuseum.org
Pen Made with wood from the R. P. Dicks House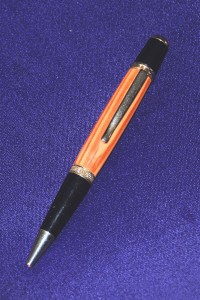 This pen is made of wood from the Robert Peele Dicks house. R. P. Dicks was the son of Peter Dicks. (See our "History" page.) The cost of the pen is $30.00.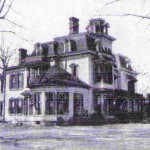 Handkerchief (Church) Doll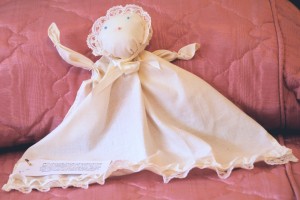 These charming Handkerchief dolls have been popular since the American Civil War era. They were often used in church as quiet entertainment for young girls. The dolls came out of a time when everyday supplies were scarce and were made by hand from a handkerchief, lace, ribbon and stuffing. The cost of the doll is $25.00
The museum gift shop has many other items for sale including various prints of local areas of interest, Civil War generals, Christmas ornaments, and museum T-Shirts.